pubg loot boxes
A look at the expected value and profit/loss for certain loot boxes from PlayerUnknown's Battlegrounds using historical price data obtained using the Steam Community api.
how to calculate
The amount each item in the loot box adds to the return is determined by its market price (minus the buyer premium) multiplied by the probability of obtaining that item from the crate.
This does not address any discount that needs to be applied to the "win". Steam wallet values cannot be withdrawn. They must be used on Steam platform.
"East Erangel Police Crate" from 2021-02-21

| Item name | Item probability | Market price (avg) | Buyer premium | Sale net | Item return |
| --- | --- | --- | --- | --- | --- |
| Cargo Pants (Beige) | 0.2 | $0.03 | $0.02 | $0.01 | 0.0018 |
| East Erangel Police Shirt | 0.045 | $0.187 | $0.02 | $0.16 | 0.0072 |
| Sweater and Dress Shirt (Beige) | 0.2 | $0.063 | $0.02 | $0.04 | 0.008 |
| Fancy Shoes | 0.2 | $0.056 | $0.02 | $0.04 | 0.008 |
| Vikendi Elite Attendant Shoes | 0.2 | $0.05 | $0.02 | $0.03 | 0.006 |
| Vikendi Elite Attendant Uniform | 0.0032 | $12.166 | $1.59 | $10.58 | 0.033856 |
| Baby Bear Face Mask | 0.013 | $13.7 | $1.79 | $11.91 | 0.15483 |
| Baby Bear Face Shirt | 0.045 | $2.899 | $0.38 | $2.52 | 0.1134 |
| Constable's Pants | 0.045 | $0.083 | $0.02 | $0.06 | 0.00315 |
| Constable's Hat | 0.013 | $0.793 | $0.1 | $0.69 | 0.00897 |
| Constable's Gloves | 0.025 | $3.063 | $0.4 | $2.66 | 0.0665 |
| Vikendi Elite Attendant Hat | 0.006 | $4.936 | $0.64 | $4.29 | 0.02574 |
| Constable's Coat | 0.0032 | $4.733 | $0.62 | $4.12 | 0.013184 |
selected crates
aviator crate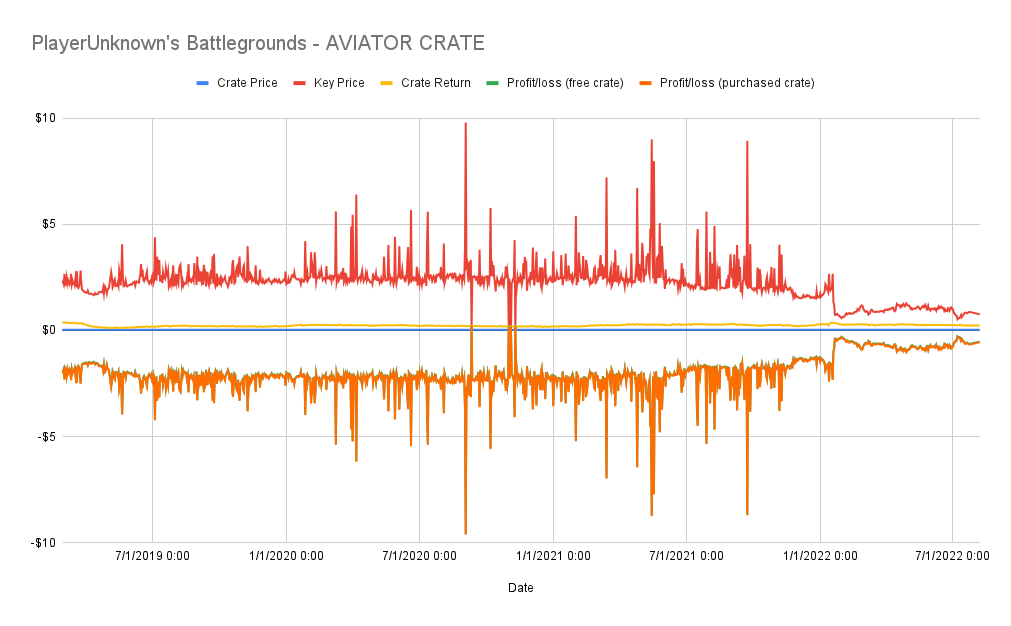 biker crate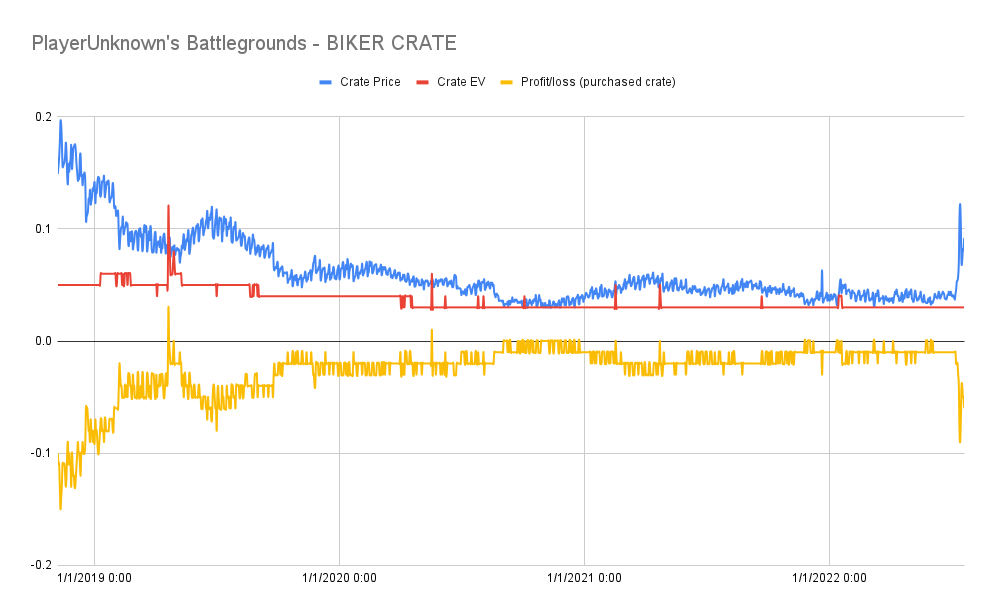 desperado crate
east erangel police crate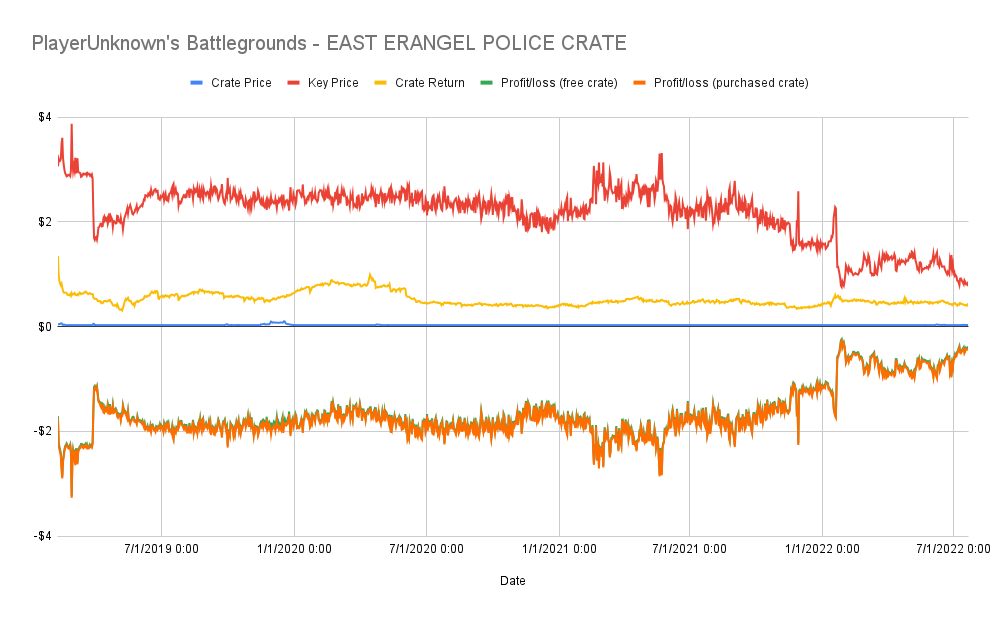 equinox crate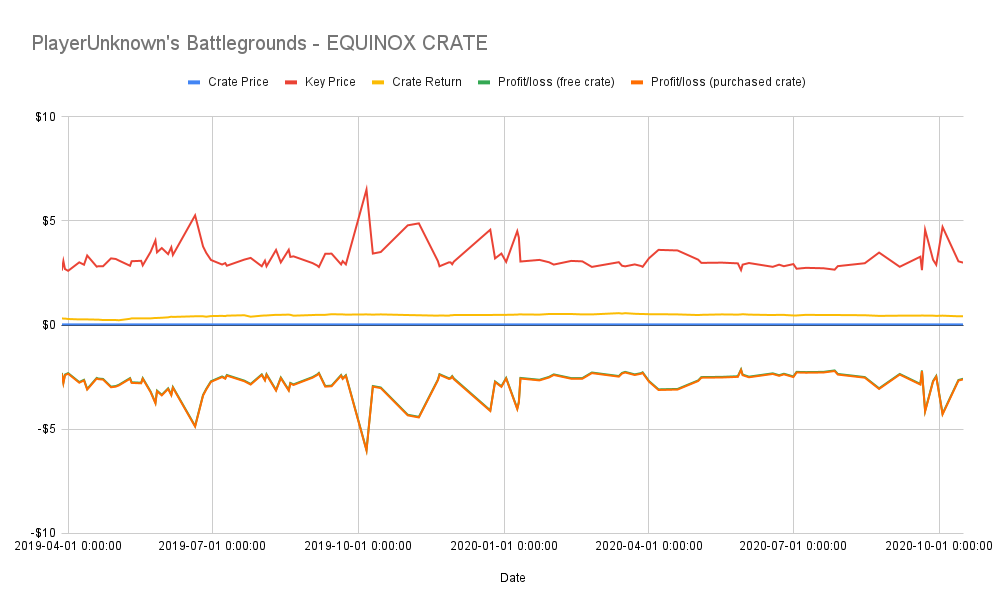 fever crate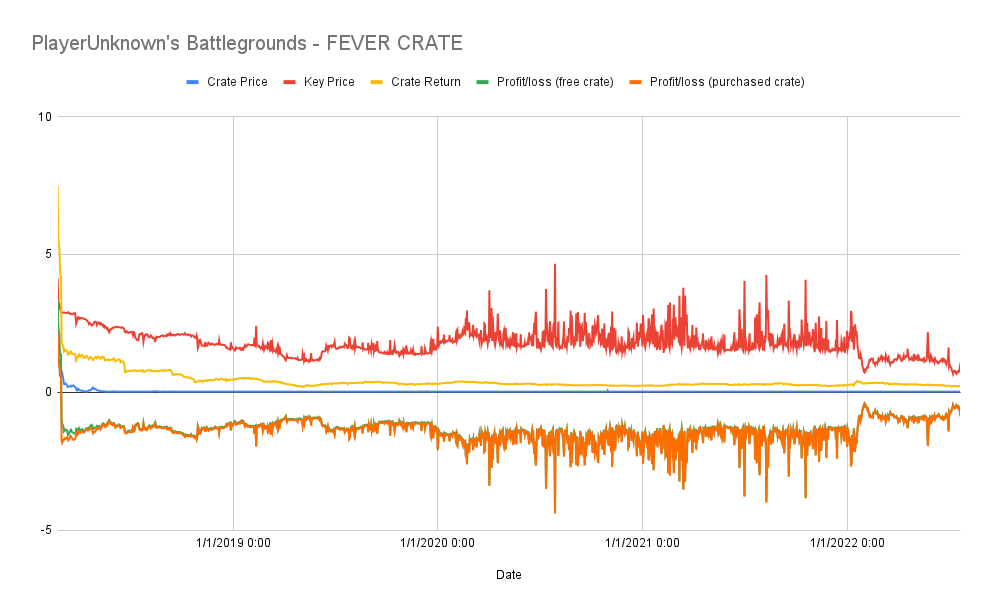 militia crate
raider crate